Paramount Lender Solutions is proud to celebrate Women's History Month.
We are proud to share Barbara's story with you, read her interview below.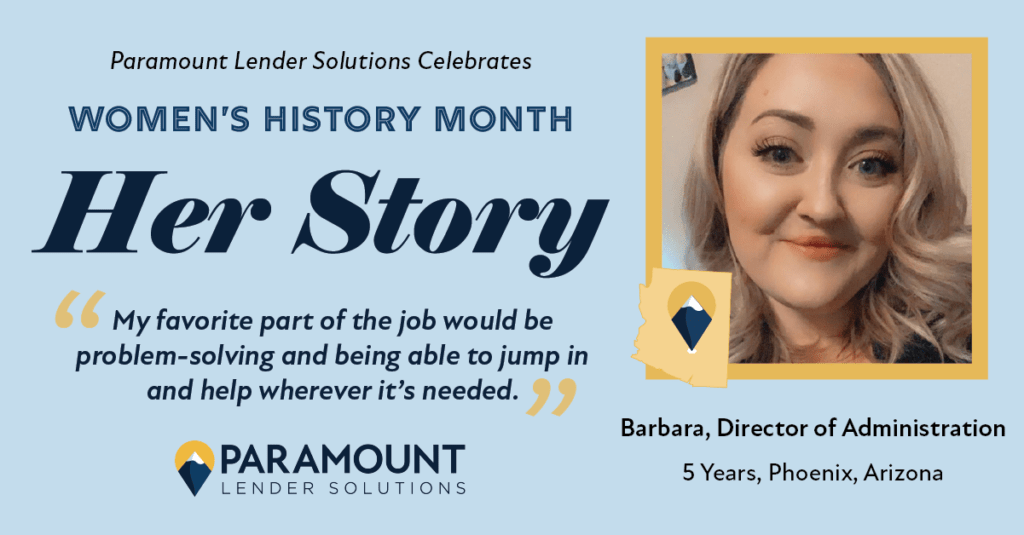 What area do you work in? in the Phoenix Office
Where are you originally from? Originally from Boston, MA
Your Position with the company? Position Director of Administration
Years in the field? 5 years
Daily Tasks? What do you coordinate? I coordinate Pre / Post Recovery operations
Who is a key player on your team? Everyone is a key player on my team
What's your favorite part of the job? My favorite part of the job would be problem-solving and being able to jump in and help wherever it's needed.
What are some of your hobbies? Hobbies include Hiking, Traveling, and being outdoors.